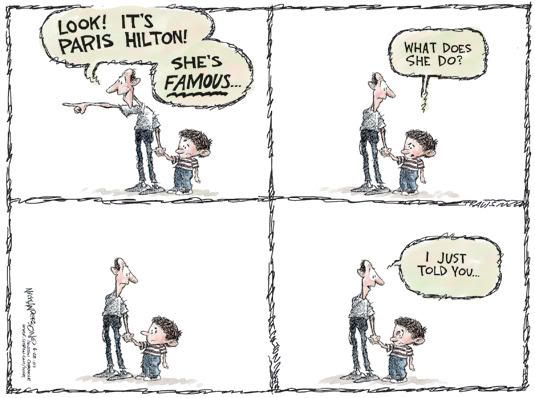 I had this thought today while sitting in traffic about our fascination with celebrities.
Because that's what a hour and a half drive to go 30 miles will do, ponder ponder ponder life.
At least it wasn't the same "what am I doing with my life" ponder I usually do in this situation.

Anyways....

I was thinking how its funny that doctors, surgeons, firefighters etc. are saving lives and
affecting people in such big ways, yet twitter feeds are full of "Guess how Angelina will celebrate
Halloween with her kids?". I'm sure she is an awesome mom and all, I just think it's weird
having this thrown at us, like its valuable info. We don't celebrate people who deserve it half
as much as People magazine celebrates an engagement breakup from the show the Bachelor on its cover.

I feel like such an odd bird sometimes.

I seriously think I was born in the wrong time.